We celebrated the actual holiday (Ferragosto) by going to my mother in laws cousins house. We got an early start an toured the town of Alcamo for a bit.
We stopped at the cemetery where my brother in law was buried. He had died at a very early age and never made it to America. We paid our respects and headed to two of the main churches in Alcamo to check then out. We then went to the main square and saw another castle there.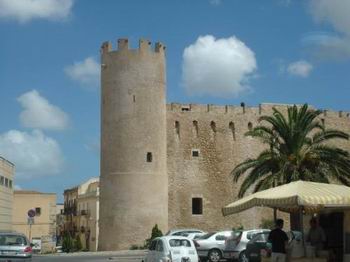 We then headed over to mamma's cousin's house where she had stayed the month before.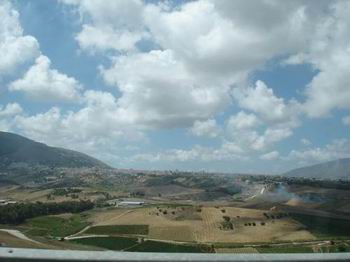 View From The House!
His house was pretty far up in the mountains and had an amazing view. We have seen them a lot and they really been taking good care of us and showed us around a lot. At the port we had some awesome white wine.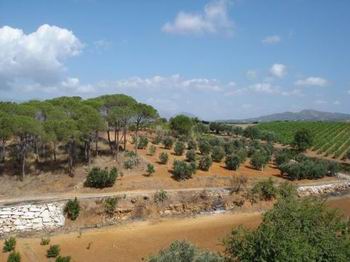 It turns out it was the wine that momma's cousin grew grapes for. They took us down and showed us all he grapes and we picked some.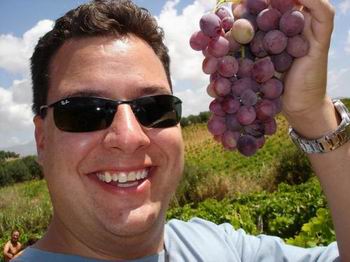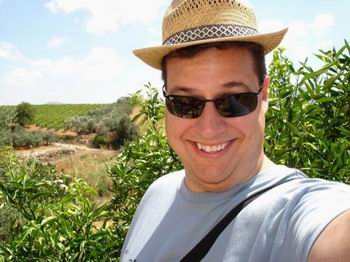 They grew a lot of things and everything was awesome. We had a great time.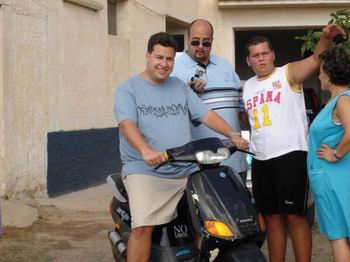 I rode a tractor and a Vespa. We had a huge lunch and had a great time all day.
At around 6:30 after my little siesta nap, we headed down to a natural hot spring. The water temperature was hotter than a hot tub and the water was really clean.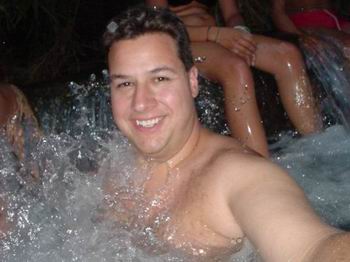 The water has some sulfur in it so it has some healing elements to it. It was in the middle of nowhere, but it was a popular spot and it was fairly crowded. I really loved the water fall and although I didn't last that long, I felt rejuvenated.
After the springs we came back to their house an they made pizza in their own brick oven! What a treat for my very first pizza in Italy.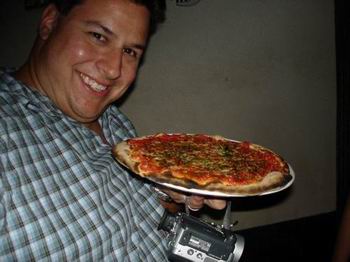 Pino and I even commented how they do everything right. Their son even set up a disco and had professional DJ equipment and lights for the party. We did have a real good time and even saw fireworks for the holiday.