Gadget Of The Day:
The i.Sound Portable Power Max Portable USB Charger!
This thing ROCKS!  I got it as a gift for my birthday and I really LOVE IT!  It is a 5 port USB charger that can charge my iPhone and iPad several time!  It was GREAT during the hurricane and is even better when I travel and on a plane! I NEVER run out of battery and I dont need to carry around that extra attached battery on my phone!  I even charge other people's phones and iPads.

Technical Details
Edition: 16,000 mAh
5 Powered USB Ports allow you to charge up to 5 USB Electronics at a time
(like iPhone, iPod, Blackberry, Droid, ect.)
LED indicators let you know how much charge you have left on the battery
Adds 30 extra hours of usage to iPad
Charges any device with a maximum current requirement of 2.4 Amps
Please Click Here To Buy On Amazon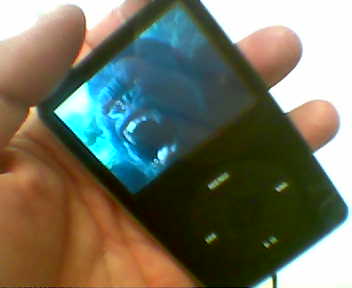 I got my lil mitts on the latest 5th generation ipod with video! I must admit, it is really really nice! Its a lot smaller than I thought it was going to be and everything I expected. The screen is real nice in color and very smooth interface! I am totally not used to for one thing color and photos let alone streaming video on an ipod! They had 2 videos on the ipods to demo. A preview of the new movie Curious George and the trailer for King Kong! The video played real smooth and it sounded amazing on those Bose headphones they always push 🙂 It is a MUST HAVE gift for me this Christmas and I am looking forward to getting the 60 gig 🙂 I am actually GLAD I did not buy the ipod nano and held out for this bad boy!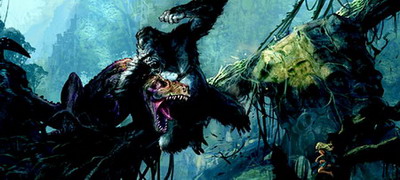 Speaking of King Kong, you MUST go to the Apple site and check out the new 2 plus minute, making of video they have on there! The movie looks AMAZING and I am really looking forward to it!
Kong is King.net | King Kong movie news and rumors