– Been wanting to buy Fusion for a while and I am glad I held out 🙂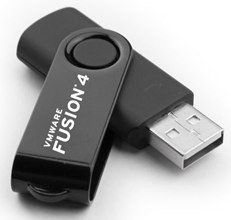 VMware Fusion 4 levels up for Lion virtualization
by Michael RoseSep 14th 2011 at 8:00AM
Winter turns to spring, night to dawn… and the two 800 lb. gorillas of the Mac virtualization market trade updates once again. A fortnight ago it was Parallels 7 hitting with a new release, and today we note the debut of VMware Fusion 4.
The new version of the virtual PC tool from the enterprise experts in virtualization looks to offer better performance, easier virtual disk resizing, a reboot-free drag and drop install, more graceful migration for PC to Mac switchers, and a no-compromises story on Lion compatibility both for the host and the virtual machine.
via VMware Fusion 4 levels up for Lion virtualization | TUAW – The Unofficial Apple Weblog.