Question From Kristen :
Hey Robert, where can I get a cheap IPad and what do you recommend? Thanks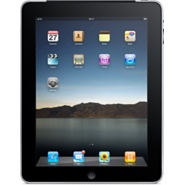 Answer : Apple Discounts NOTHING! The only way to get a cheaper iPad is to get a refurbished one. Here is the link!  The first gen iPad is fine and is $400 bucks in the refurb store!  The new iPAd 2 is def a lil lighter, faster and the camera in the front is nice!  Rumor has it Q1 of 2012 will bring the iPad 3, so prices may drop after the holiday season.
http://store.apple.com/us/browse/home/specialdeals/ipad?afid=p219