Our last day in Sicily. It is definitely time to move on. Sicily is very beautiful, after I got over the language barrier and the ways of Europeans in general, I really had a good time. I just find it funny how things are drastically different here. Someone in our group said this is not a different country, but another world. Commas instead of periods and vice versa in prices, the Euro, the food, the way people drive in tiny cars, with no right of way and everyday things, Sicily is a whole other world.
Off to Rome! Arrivederci! Our hour flight leaves at 3:30 and we are staying at a relatives house outside of Rome or Roma as the locals call it. I am typing for the last time on the beach and I am going to read my books on Rome.
On the plane, on the runway and what do u know, we were delayed at least an hour. hehe The airport is so old school, you get on a bus and walk up the stairs to the plane, front and back entrances. Damiano and the crew got us here in time and we are off to Rome. At least I got a good seat in row 4 window seat.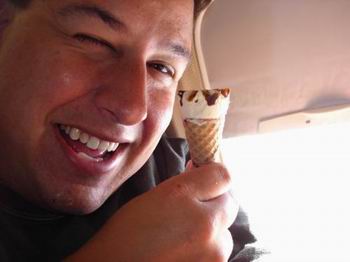 NEWS FLASH: They actually served a mini gelato on the plane, got to love it we are already descending what a mini flight (about an hour).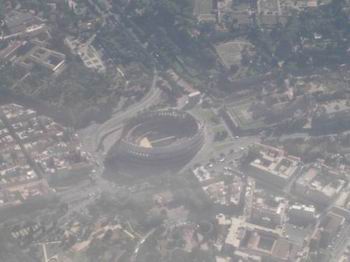 Just flew over Rome I'll put some great shots I took here!!!
We got picked up at the airport by 2 of mamma's cousins and family. They are 3 brothers, all great guys who I liked instantly. 3 people also speak English as well. As soon as we left the airport I can tell I would really like Rome. We passed a McDonalds on the way to their home, that was also a good sign because I haven't had a hamburger in a while.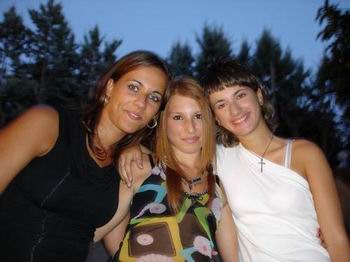 My Angels!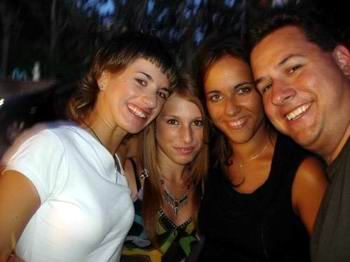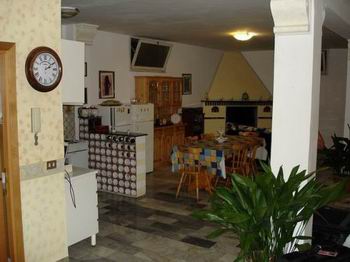 The house we are staying at is beautiful. It is about an hour away from the city in the town of Corcolla. The house is huge with an apartment on the lower level with 3 rooms and 2 bathrooms.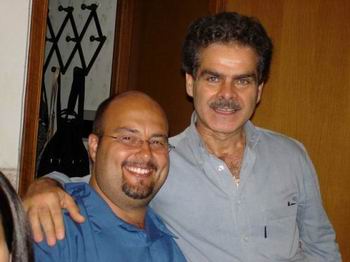 The youngest brother Francesco, the cousin's house where we are staying, is a photographer. He is also one of the people who speak English so we were instantly talking shop. He showed me a lot of his work and I really like his style. Very colorful and creative.
We had a great huge dinner and we relaxed outside. They have a beautiful garden and a really nice layout between the house and their outside property. They also have a pool and something I have not seen much in Italy, a front yard.