IGN: New Disney-Pixar Deal Likely: "New Disney-Pixar Deal Likely
Jobs wants to stay at the House of Mouse.
by IGN FilmForce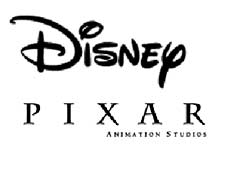 November 9, 2005 – Nearly two years after Pixar topper Steve Jobs first announced that the CG animation studio was parting ways with Walt Disney Pictures, the entities appear poised to kiss and make up. During a recent third-quarter earnings conference call, Jobs was hopeful about renewing relations with the House of Mouse.
'We are in deep discussions with Disney,' he said, noting that that they'd like to have a new distribution deal in place as soon as possible. 'It's worth the few extra months of effort if there is a chance of continuing our relationship with Disney and our discussions right now are very productive,' said Jobs.
That's a completely different tune than the Pixar CEO was singing back in early 2004 when then-Disney honcho Michael Eisner refused to meet the terms demanded by Jobs for a new Pixar distribution agreement. Pixar reportedly wanted 100% of the box office take on future films, a modest distribution fee and the lion's share of ancillary revenue. Eisner balked.
Things have warmed between the companies since Eisner's departure and serious talks restarted after his successor Robert Iger was put in place.
The box office success of Chicken Little may give Disney a little better footing, proving that they're not completely hosed without Pixar's brand of computer-animated movie magic. But Pixar isn't in a bad way either, the studio's earnings rose 22 percent last quarter on robust home video sales of prior releases like Finding Nemo and The Incredibles."
THANK GOD hehe
History
Pixar is led by Steve Jobs (co-founder of Apple Computer) as its chairman and CEO. The company started as a division of Lucasfilm. It was purchased by Jobs for US$10 million in 1986, establishing itself as an independent company. Given the company's later successes, Lucasfilm's sale was described by the magazine Total Film in 2004 as the 6th "dumbest decision in movie history".
Jobs co-founded the newly independent company with Dr. Edwin E. Catmull, who still remains a member of the executive team. John Lasseter —a two-time Academy Award-winning director and animator— oversees all of the company's projects as Executive Vice President of the Creative Department. Other notable members of the executive team are Sarah McArthur (Executive Vice President of Production), Simon Bax (Executive Vice President and chief financial officer), and Lois Scali (Executive Vice President and General Counsel).
Pixar's initial focus was as a high-end hardware company- They produced a visual processing computer, which primarily sold to government agencies and the medical community. The machine required a computer built by Sun Microsystems to operate. While the machine never sold well, John Lasseter began creating short animations to show at SIGGRAPH to demonstrate the power of the system. These animations, such as Luxo Jr. impressed audiences at the show because they demonstrated not simply a raw rendering, but personality.
As poor sales of Pixar's computers threatened to put the company out of business, Lasseter's animation department began selling commercials to outside companies. After substantial cuts to most of the computer department, Pixar began it's current life by making a $26,000,000 deal with Disney, to produce Toy Story.
Disney & Pixar
All of Pixar's major features thus far have been made in collaboration with Walt Disney Pictures; Pixar handles all of the production aspects whereas Disney handles all distribution aspects. In 1997, after the release of their initial film, Toy Story, both companies signed a 10-year, 5-picture deal, in which the two companies split production costs and profits — with Disney receiving 12.5% of the revenues and the rights to the films. The arrangement has been very profitable for both companies, as Pixar films have been far more successful than Disney's own animated films. Pixar's five feature films have grossed more than $2.5 billion, making it, picture for picture, the most successful movie house of all time. However, Disney's CEO, Michael Eisner, and Jobs did not get along. Because of personal and business disagreements, the relationship will end in 2006 with the movie Cars being the last joint venture between the two companies.
The two companies attempted to reach a new agreement in early 2004. For the new deal, Pixar only wanted to pay Disney a distribution fee with no other profit sharing or rights to the properties. This was unacceptable to Disney, but Pixar refused any concessions. Pixar is currently looking for a new company to distribute its films, and many other firms are eager suitors. Disney retains the rights to the earlier films and can make sequels to them. It has begun production of Toy Story 3, without Pixar's involvement.
Feature films
Toy Story (1995)
A Bug's Life (1998)
Toy Story 2 (1999) (Originally slated as a direct-to-video film, Disney concluded this film did not count towards the '5 picture' contract when it was released in theatres)
Monsters Inc. (2001)
Finding Nemo (2003, Academy Award winner 2004)
The Incredibles (2004)
Cars (scheduled for release in 2006)
Ratatouille (scheduled for release in 2006)
Ray Gun (rumored) (possible release in 2007)
Short films ("Shorts")
The Adventures of André and Wally B. (1984, Lucasfilm, prior to creation of Pixar)
Luxo Jr. (1986, became the source of today's Pixar logo)
Red's Dream (1987)
Tin Toy (1988, Academy Award winner 1988))
Knick knack (1989)
Geri's Game (1997, Academy Award winner 1997))
For the Birds (2000, Academy Award winner 2001)
Mike's New Car, (2002, based on characters in Monsters, Inc.)
Boundin' (2004)