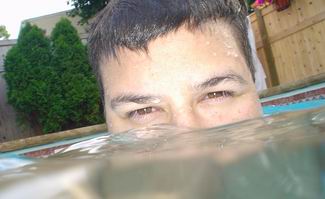 Another year another 4th Of July! We came out to Long Island again this year to Frank an Marianne's 🙂 The can sure throw a party! Great food and a great fireworks show proved to be a good time for all! Pino was the bartender and he defiantly rocked! He claimed I did'nt refuse 1 drink! hehe I am starting to sound like an alcoholic 🙁 hehe O well!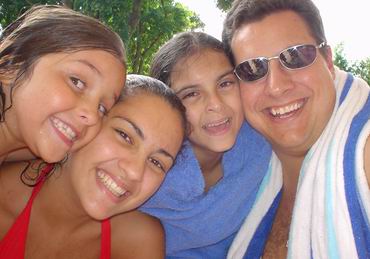 Francesca, Pietra, Anna And The Fuz
Tomorrow is my pal Gene's Birthday!
Will prob go out with him tomorrow night to celebrate!
The biggest news of the day, THE METS SWEPT THE YANKEES! WHAT A WEEKEND! I am purely shocked the turn around the Mets have done over the past few weeks! It was a real treat to hang out in the beautiful sun and watch the TV Frank brought outside 🙂