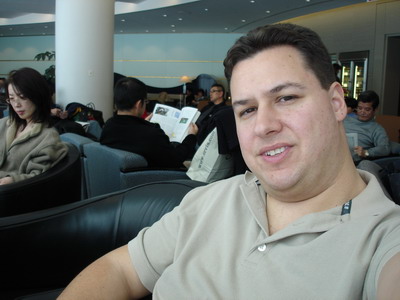 JFK Lounge
WE MADE IT! Checking in from the hotel the first night of our trip! Things actually worked out well with the snow storm in Jersey! We really got lucky after waking up to the snow stopped! We headed out to JFK and things were smooth! It only took us an hour to the airport and non of the flights were delayed!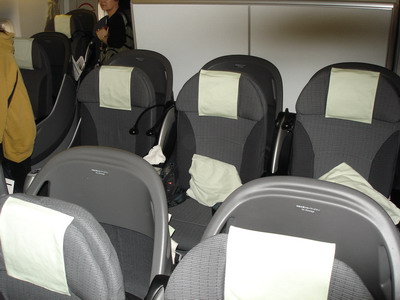 Kick Ass Seats
JAL (Japan Airlines) really rocked! The seats are pod like shaped and were very comfortable. We watched Ray, Princess Diaries 2 and Sky Captain ATWOT, all pretty good movies! I slept a lot of the time and the food was great! The flight flew up over Canada, over Alaska and finally over the Pacific Ocean. It really was a super smooth flight and the way it was executed, it felt like a 4 hour flight. A very cool thin I never saw on a plane was it had a camera mounted in the front and you can see it take off and land, truly incredible!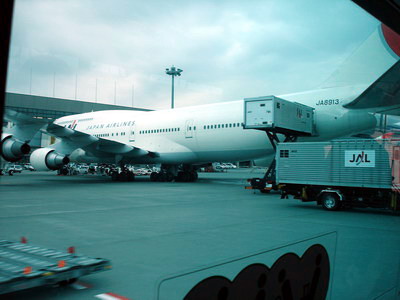 Our Plane
We got off the plan and got right on a shuttle! It takes like 2 hours to get from the airport to Tokyo. We passed Tokyo Disneyland and saw the Castle and Space Mountain from the road! I was really surprised because even in Disneyland now you cant see any of the park from the major highways! It is around an hour away and I hope to go there next Wednesday.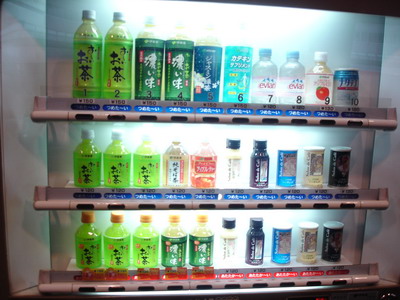 My First Vending Machine
The hotel we are staying at is nice. It has a nice view of Tokyo. Its almost midnight on our first day and I think I am going to crash. I am off to probably the Sony Museum and don't know what else but ill be checking in. I am online like 9am Eastern Time and Probably 4pm , so sign on AIM and say Hi!