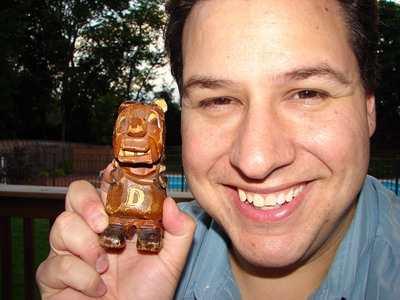 Bucky is a near and dear to me treasure as I grew up. He is a wooden statute from Dartmouth College, where my uncle had attended and was a gift to my grandmother and father. When I would go visit my grandmother as a kid, I would always be drawn to him. Lets face it, in your grandmothers house as a kid, there wasn't much to play with. My grandmother had passed away some time ago and I had held on to Bucky for a long time.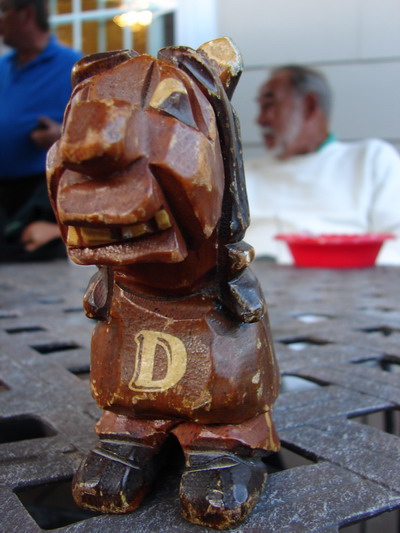 After we moved we have been cleaning up and consolidating everything in the house. By sheer coincidence, my uncle was coming to town and was attending his Dartmouth 50th year reunion! So I figured it was time for him to go back home and to be loved by many! Good Luck Buck, you will be missed!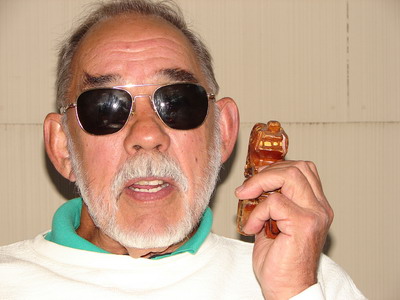 Dartmouth College
From Wikipedia, the free encyclopedia
Dartmouth College is a private academic institution in Hanover, New Hampshire, in the United States. It is a member of the Ivy League and is one of the nine colonial colleges founded before the American Revolution. Founded in 1769 by Eleazar Wheelock, with funds partially raised by the efforts of a Native American preacher named Samson Occom, it is the ninth-oldest college in the United States and the seventh-wealthiest in terms of funds per-student. In addition to its liberal arts undergraduate program, Dartmouth has medical, engineering, and business schools, as well as 18 graduate programs in the arts and sciences; hence it would tend to be called a university in standard American usage. For the sake of tradition- in part stemming from the legacy of the landmark Dartmouth College Case – and in order to emphasize the central importance it gives to undergraduate education, however, it refers to itself as a college. With a total enrollment of 5,700, Dartmouth is the smallest school in the Ivy League. It is incorporated as Trustees of Dartmouth College.