My main man Shawn AKA the DeadHero has officially entered the race. The only problem is, I have no clue what his number is? I think as Gleny puts it below I have to put an X on it! 🙁 Sorry pal, unless you can count em up and we will verify it! The rule (and I mean rule (the single one hehe) clearly states you gotta see the person's 2 eyes clearly to count 🙂 Although I do encourage more future attempts and welcome anyone who wants to participate! Thanks pal!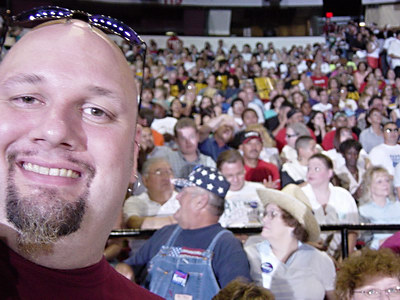 Shawn : Okay boys. – Have fun counting. I'm sending the original, big one, because…well there are a LOT of eyes in this picture. I got up to forty before I gave up. I'll let the two judges come up with a number. =) – Oh, and let me know what the final count is.
Gleny : Deadhero submitted a self portrait picture for Rob's contest, but none of the other people's eyes were at all in focus. so X on that.