Major League Baseball : Events : 2004 All-Star Game: Home Run Derby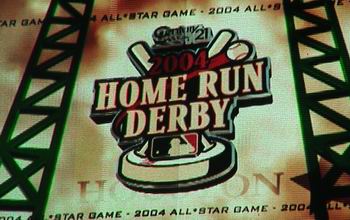 WOW, What a killer Home Run Derby! It was awesome! The 2 players that were added last minute, really kicked ass! (From MLB.com) – The Orioles' Miguel Tejada won the Home Run Derby, edging Houston's Lance Berkman with five homers in the final. Tejada set two records Monday night, hitting 27 homers on the evening and a record 15 in the second round.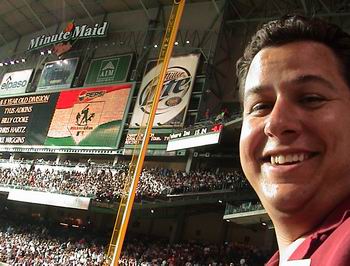 The place went ape sh*t for Lance, the hometown favorite! I was rooting for both but with Miguel having the chance to break the record for most home runs, I was on his side! Bonds and Sosa pretty much disappointed everyone! I was going in rooting for Bonds, but what can you do. It was so amazing seeing all the home run legends! From McGire to Willie Mays to Hank Aaron, it was truly amazing! Another cool thing was seeing the stadium roof open in like 18 mins! Another truly amazing site to see!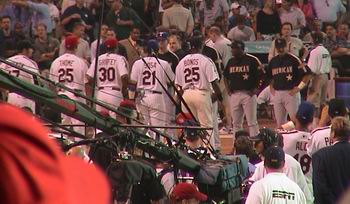 Went to not one, not two but three parties yesterday! The ESPN Center Field pre-party, thanks to my new bud Lisa 🙂 Thanks Lisa! We also went to the Gala after the HRD and the MLBPA party! They all were a lot of fun!